For reservations: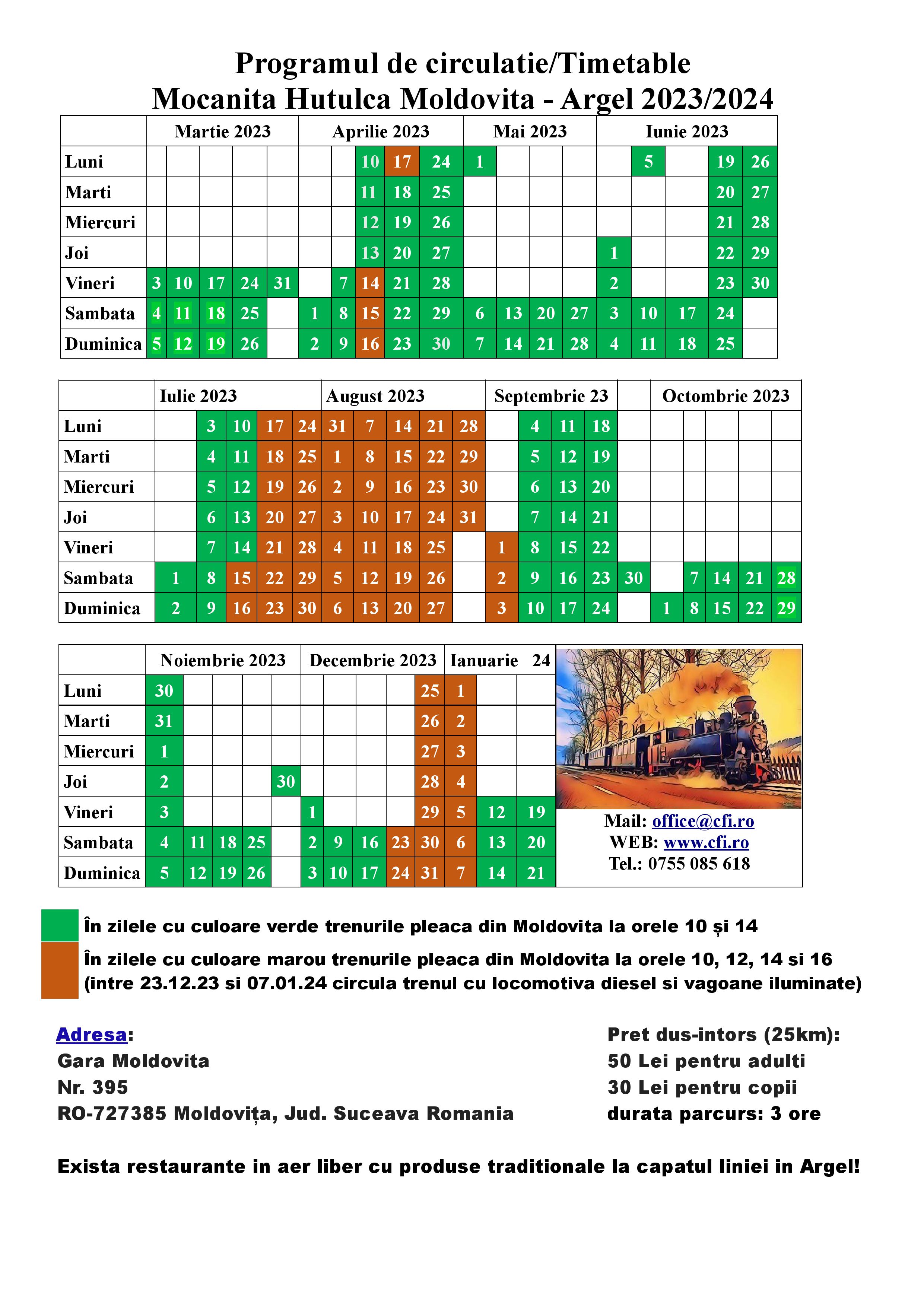 Short historic of this line:
The narrow gauge line of Moldovita was built by a german timber mill owner from Munich, Louis Ortieb; traffic started in the year of 1888 for timber transport from the forest to his timber mill. In the year 1909 the line was overtaken by the church foundation for forests; they changed the original gauge of 800mm to the foundation's gauge of 760mm. At the beginning the line had 23,9 kilometers, from Moldovita to Rososa, but eventually they built a lot of branch lines and in the year 1987 the whole system had 73km by opening the lines Rascovei - Rasca dreapta + Arsuri.
The line of Moldovita was used until 2001 for timber transport. Afterwards it was closed and most of the lines have been lifted. Since Iuly 2005 our company administers this line. At this moment there are 12km serviceable.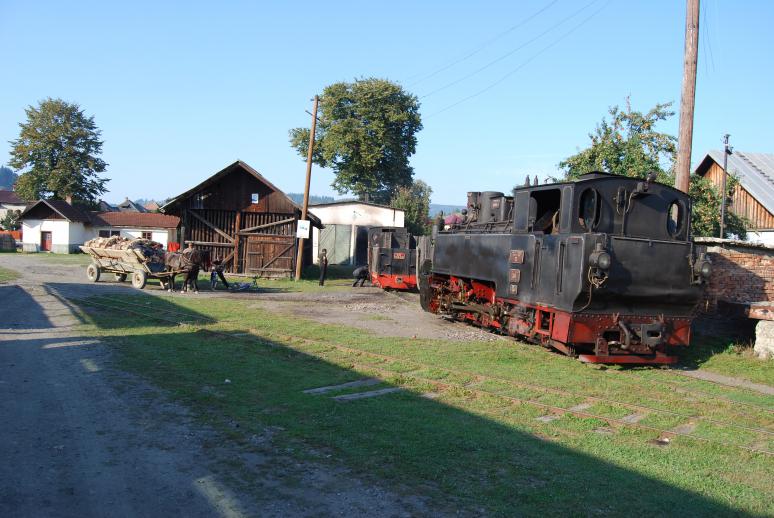 Timetable and prices